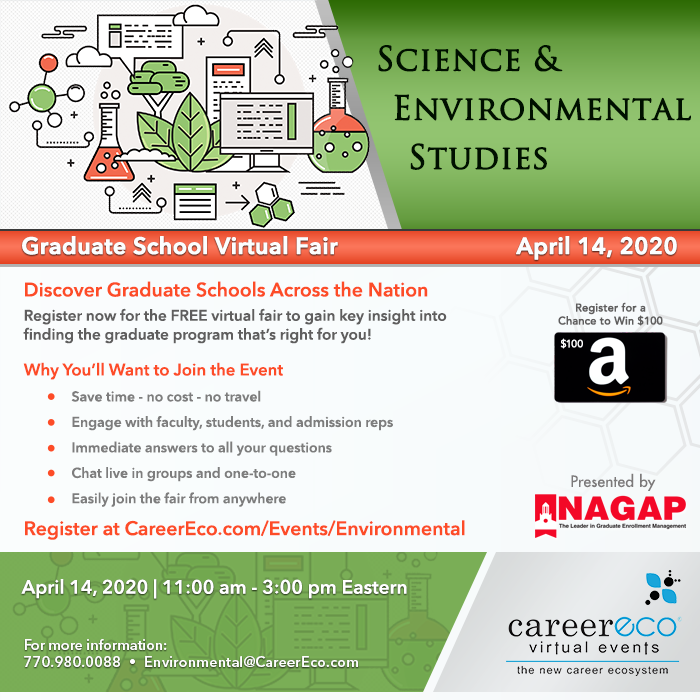 Science & Environmental Studies Graduate School Virtual Fair – April 14, 2020 – WSU Global Campus students are invited to connect with program representatives in a free online platform. This free online event runs throughout the morning (8:00 am to Noon PT) and features science and environmental studies programs throughout the nation.
Tuesday, April 14 from 8:00 am – Noon PT
For more information and to register for this free event, visit the registration page.